SUBJECT OF THE HISTORY OF SCIENCE AND TECHNOLOGY
Abstract
В статье показано, что предметом истории науки и техники являются производительные силы общества. Последние образуются в результате взаимодействия двух общественных подсистем – техносферы, обеспечивающей материальное взаимодействие общества с окружающей
References
Vernadskij V.I. Biosfera i noosfera. Moskva: Ajris-press, 2004. 576 s.
Aleksashina V.V. Triada: biosfera, tekhnosfera, noosfera (na puti k noosfernoj civilizacii). Biosfernaya sovmestimost': chelovek, region, tekhnologii. 2015. №. 2. S. 25-44.
Balandin R.K. Noosfera ili tekhnosfera. Voprosy filosofii. 2005. № 6. S. 107-116.
Il'enkov E. Dialektika ideal'nogo. Logos. №1(69). 2009. S. 3-62.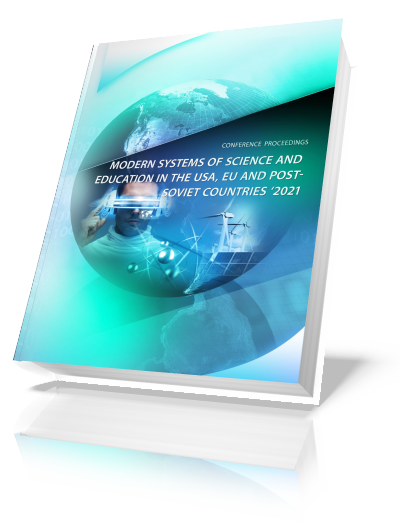 How to Cite
Ryzheva, N., & Griffen, L. (2022). SUBJECT OF THE HISTORY OF SCIENCE AND TECHNOLOGY. Sworld-Us Conference Proceedings, 1(usc09-01), 120–122. https://doi.org/10.30888/2709-2267.2022-09-01-010
License
Copyright (c) 2022 Authors
This work is licensed under a Creative Commons Attribution 4.0 International License.