THE STATE OF INVESTMENT AND INNOVATION SUPPLY IN THE FIELD OF VOCATIONAL EDUCATION IN THE DNIPROVSK REGION
Abstract
The article substantiates the theoretical, methodological and practical provisions aimed at investment and innovation activities of the Dnipropetrovsk Regional State Administration on the formation of the region's infrastructure in the context of decentra
References
Акмаєв А.І. Удосконалення оцінки конкурентоспроможності підприємства в умовах глобалізації. Культура народов Причерноморья. 2007. Вип. 99. С. 7–10.
Александрова О.В. Економічна стійкість сільськогосподарського виробництва як основний чинник його конкурентоспроможності. Збірник наукових праць Таврійського державного агротехнологічного університету. 2012. № 2.Т. 3. С. 13–21.
Алексеенко Н.В. Устойчивое развитие предприятия как фактор экономического роста. Економіка і організація управління. 2008. Вип. 3. С. 59–65.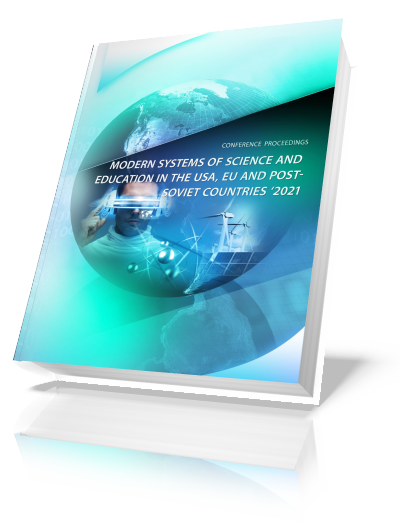 How to Cite
Kravchenko, mykola, & Kozyr, Y. (2022). THE STATE OF INVESTMENT AND INNOVATION SUPPLY IN THE FIELD OF VOCATIONAL EDUCATION IN THE DNIPROVSK REGION. Sworld-Us Conference Proceedings, 1(usc09-01), 57–60. https://doi.org/10.30888/2709-2267.2022-09-01-012
License
Copyright (c) 2022 Authors
This work is licensed under a Creative Commons Attribution 4.0 International License.