INVESTMENT SUPPORT OF UKRAINIAN AGRICULTURAL SECTOR: INNOVATIONS AND INTERREGIONAL PARTNERSHIP
Abstract
Дослідження присвячено подальшому розвитку управлінських засад інвестування аграрного сектору національної економіки та розробці концептуальних підходів і практичних заходів щодо інноваційного забезпечення для досягнення стратегічних цілей соціально-екон
References
https://uga.ua/meanings/selskoe-hozyajstvo-v-ukraine-podvodim-itogi-2021-goda/
Finagina O., Prodanova L., Zinchenko O., Buriak I., Gavrylovskyi O., Khoroshun Y. Improving investment management in agribusiness. Studies of applied economics. Special issue Innovation in the economy and society of the digital age. 2021. Vol 39, No 5. DOI: 10.25115/eea.v39i5.4981.
Хорошун Ю.В. Стан і тренди аграрного сектору: національний та світовий вимір. Економіка і організація управління: наук. журн. Донецьк. нац. ун-ту. ім. Василя Стуса. Вінниця: ДонНУ, 2020. Вип. 4 (40). C. 153-166.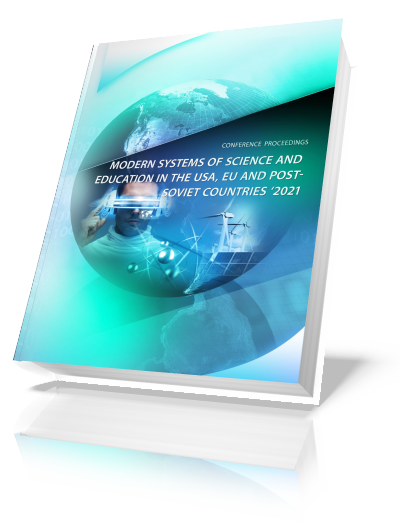 How to Cite
Prodanova, L., Khoroshun, Y., & Mylnichenko, S. (2022). INVESTMENT SUPPORT OF UKRAINIAN AGRICULTURAL SECTOR: INNOVATIONS AND INTERREGIONAL PARTNERSHIP. Sworld-Us Conference Proceedings, 1(usc09-01), 61–64. https://doi.org/10.30888/2709-2267.2022-09-01-015
License
Copyright (c) 2022 Authors
This work is licensed under a Creative Commons Attribution 4.0 International License.