MULTI-DISCIPLINARY TERMS IN SLAVIC, GERMANIC AND ROMAN LANGUAGES: METHOD OF MULTI-PARADIGMAL ANALYSES
Abstract
В докладе рассматривается методика полипарадигмального анализа системы междисциплинарных терминов славянских, германских и романских языков. Разработанный в первой декаде ХХI в., полипарадигмальный подход стал популярной и востребованной основой современн
References
Терехова С.І. (2012). Референція в системі орієнтаційних репрезентацій української, російської та англійської мов (поліпарадигмальне дослідження) : дис. … докт. філол. н. / 10.02.17. Київ. 527 арк.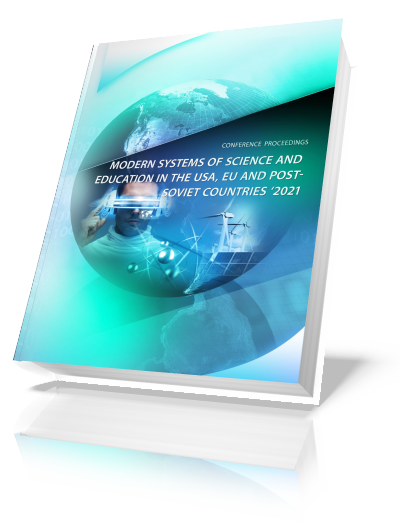 How to Cite
Zhabo, N., & Terekhova, S. (2022). MULTI-DISCIPLINARY TERMS IN SLAVIC, GERMANIC AND ROMAN LANGUAGES: METHOD OF MULTI-PARADIGMAL ANALYSES. Sworld-Us Conference Proceedings, 1(usc09-01), 112–114. https://doi.org/10.30888/2709-2267.2022-09-01-027
License
Copyright (c) 2022 Authors
This work is licensed under a Creative Commons Attribution 4.0 International License.