COMPARATIVE ANALYSIS OF THE FUNCTIONAL AND PERFORMING SPECIFICITY OF SAXOPHONE VARIETIES:ORGANOLOGICAL AND PERFORMING ASPECTS
Abstract
Появление среди духовых инструментов такого инструмента, как саксофон, явилось феноменальным явлением. С момента своего рождения этот инструмент активно вошёл в исполнительскую практику. Наибольшей популярностью, конечно, саксофон пользуется у почитателе
References
Левин, С. Духовые инструменты в истории музыкальной культуры / С. Левин. – Л.: Музыка, 1983. – Ч. 2. – 190 с.
Иванов, В. Д. Саксофон: популярный очерк / В. Д. Иванов. – М.: Музыка, 1990. – 64 с.
Иванов, В. Д. Современное искусство игры на саксофоне: проблемы истории, теории и практики исполнительства: автореф. дис. ...доктор искусствоведения: 17.00.02 / В. Д. Иванов. – М., 1997. – 40 с.
Свечков, Д. Духовой оркестр. – М.: Музыка, 1971. – 208 с.
Ge, Meng / Гэ Мэн. Analysis of the features of development of the art of playing on the saxophone in the context of european and american musical research / Анализ особенностей развития искусства игры на саксофоне в контексте европейских и американских музыковедческих исследований / Мэн Гэ // International scientific conference «ORGANIZATION OF SCIENTIFIC RESEARCH IN MODERN CONDITIONS '2021». Conference proceedings, May, 2021. – Washington, Seattle, USA: «ISE&E» & SWorld in conjunction with KindleDP. – P. 171- 174.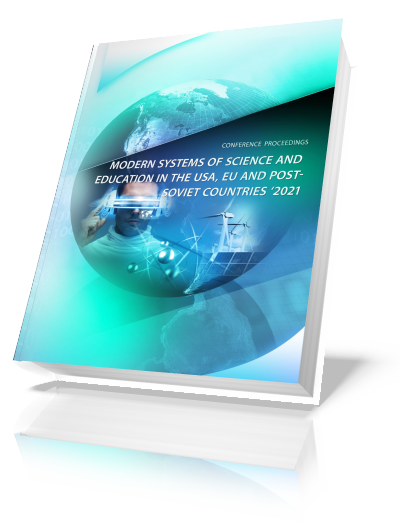 How to Cite
Ge, M. (2022). COMPARATIVE ANALYSIS OF THE FUNCTIONAL AND PERFORMING SPECIFICITY OF SAXOPHONE VARIETIES:ORGANOLOGICAL AND PERFORMING ASPECTS. Sworld-Us Conference Proceedings, 1(usc09-01), 130–137. https://doi.org/10.30888/2709-2267.2022-09-01-031
License
Copyright (c) 2022 Authors
This work is licensed under a Creative Commons Attribution 4.0 International License.