PROBLEMS AND MAIN COMPONENTS OF THE ORGANIZATION OF THE CONCERT AND PERFORMING ACTIVITY OF THE TRUMPETERS ENSEMBLE
Abstract
Духовые инструменты в истории музыкальной культуры прошли сложный и долгий путь своей эволюции. Модификация тех или иных духовых инструментов обеспечивала музыкантам более комфортное исполнение на музыкальном инструменте, позволяла максимально раскрыть их
References
Докшицер Т. А. Система комплексных занятий трубача. - М., Музыка, 1985.
Докшицер Т.А. Штрихи трубача // Методика обучения игре на духовых инструментах. Вып. 4. - М., 1976.
Коротеев, А.Л. Актуальные проблемы методики работы с ансамблями и оркестрами духовых и ударных инструментов (профессиональные и любительские коллективы) / А. Л. Коротеев // Оркестр. – № 1. – 2005 г. –
С. 11-13.
Коротеев, А. Л. Духовое искусство Беларуси: история и тенденции развития в контексте европейской культуры / А. Л. Коротеев // Orkiestry dete w kulturze europejskiej: materialy z konferencji naukowej 20 –22.06.2014 Lobez. – Nr. 3; pod red. Bogdana Matlawskiego / Zwerciadlo etnologiczne rocznik katedry etnologii i antropologii kulturowej uniwersytetu Szczecinskiego. – Szczecin: Wydawnictwo naukowe uniwersytetu Szczecinskiego, 2014.– S. 65 – 75.
Коротеев, А. Л. Духовое искусство как системно-образующий компонент и качественный показатель развития национальной и мировой художественной культуры / А. Л. Коротеев // Веснік Беларускага дзяржайнага ўніверсітэта культуры і мастацтваў. – 2012. – д № 2 (18). – С. 77-84.
Коротеев, А. Л. Тенденции развития праздничной культуры духового искусства Беларуси в контексте национальной художественной культуры / А. Л. Коротеев // Праздничная культура России: материалы научной конференции (25-16 марта 2012 г., г. Орёл). – Орёл: ОГИКИ, 2012. – С 98-103.
Коротеев, А. Л. Традиционные народные духовые инструменты белорусов как трансляторы достижений национальной художественной культуры / А. Л. Коротеев // Folklor, folkloryzm, Folk / pod red. Malgorzaty Kowalik i Bogdana Matlawskiego. – Szczecin, 2016. – S. 109-123.
Мельник В. А., Мельник Н. П., Игра в ансамбле духовых и ударных инструментов. – СПб-223., 2015 г.
Koroteev, Alexander. Features of functioning of the wind orchestras of Belarus (XVI - beginning of XXI century) / Alexander Koroteev // International scientific conference «ORGANIZATION OF SCIENTIFIC RESEARCH IN MODERN CONDITIONS '2021». Conference proceedings, May, 2021. – Washington, Seattle, USA: «ISE&E» & SWorld in conjunction with KindleDP. – P. 176- 180.
Koroteev, Alexander. Wind Art as a Socio-Cultural Phenomenon of the World-Historical Progress of Civilization. / Alexander Koroteev // Music science today: the permanent and the changeable: Scientific Papers / Daugavpils University. – Daugavpils, 2019. – S. 63-73. – Bibliogr.: S. 71-73.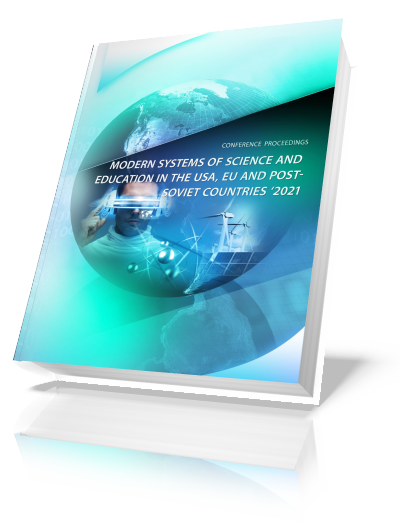 How to Cite
Koroteev, A. (2022). PROBLEMS AND MAIN COMPONENTS OF THE ORGANIZATION OF THE CONCERT AND PERFORMING ACTIVITY OF THE TRUMPETERS ENSEMBLE. Sworld-Us Conference Proceedings, 1(usc09-01), 144–150. https://doi.org/10.30888/2709-2267.2022-09-01-033
License
Copyright (c) 2022 Authors
This work is licensed under a Creative Commons Attribution 4.0 International License.