CONSTRUCTION OF CONTEMPORARY CONTINUOS PROFESSIONAL EDUCATION: COMPARATIVE DISCOURSE
Keywords:
lifelong education, educational environment, continuous professional development, professional competencies
Abstract
The article deals with the problem of up-to-date model of professional development training creation in the context of European and Ukrainian educational environments. On the basis of main international and national documents analysis on professional trai
References
British Council (2010). Continuing Professional Development Framework for Teachers. Retrieved from: www.teachingenglish.org.uk
Day C. (1999) Developing teachers: The challenges of lifelong learning. London: Falmer Press.
Dempster N. and Beere D. (1996). Towards a comprehensive approach to principals' professional development: a balancing act. Journal of in-service education, 22 (3), 263–274. DOI: https://doi.org/10.1080/0305763960220302.
Ellis, R., Allan, R. and Jensen, K. (2011). Transitions, inventories and aspirations. new learners and their longer-term learning goals. Research in Post-Compulsory Education,16(3), 303-314.
Goldring E.B., Preston C., and Huff J. (2012). Conceptualizing and evaluating professional development for school leaders. Planning and changing, 43 (3/4), 223–242.
Honey P. (2009). How To Become a More Effective Learner. Maidenhead: Peter Honey Publications.
Liljenberg M., Nordholm D., and Ärlestig H. (2022). The need for recognized educational infrastructures to support superintendents' professional development. Professional Development in Education, 14 (1), 241-257.
Mckenna, G. & Baxter, G. & Hainey, Th. (2017). E-portfolios and personal development: a higher educational perspective. Journal of Applied Research in Higher Education, 9. 147-171. DOI: https://doi.org/10.1108/JARHE-05-2016-0035
Ogienko О. (2009). Model of professional teachers competences formation: European dimension. Teacher Education Policy in Europe (TEPE), Network.
Roliak A. (2017). Continuous Professional Training of Teachers as a Part of Lifelong Learning: European Context. Actual problems of agrarian science: theory, practice, and strategy, 4, 333-335.
Roliak A. (2018). Reforms in teacher education system: Danish experience in Ukrainian environment. Humanities and Social Sciences in Europe: Achievements and Perspectives. Proceedings of the 1st International symposium ( January 25, 2018), 70-78.
Servais, K., Derrington, M.L., and Sanders, K., (2009). Professional learning communities: concepts in action in a principal preparation program, an elementary school team, a leadership team, and a business partnership. International journal of educational leadership preparation, 4 (2), 1–11.
UNESCO (2014). Teaching and learning: Achieving equality for all. 11th EFA global monitoring report. France: UNESCO Publishing.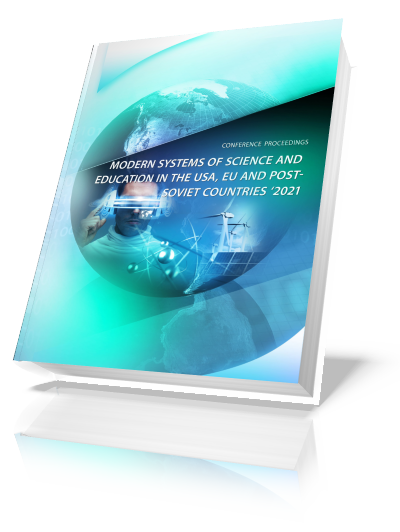 How to Cite
Roliak, A. (2022). CONSTRUCTION OF CONTEMPORARY CONTINUOS PROFESSIONAL EDUCATION: COMPARATIVE DISCOURSE. Sworld-Us Conference Proceedings, 1(usc13-01), 50–56. https://doi.org/10.30888/2709-2267.2022-13-01-006
License
Copyright (c) 2022 Authors
This work is licensed under a Creative Commons Attribution 4.0 International License.